Everybody look alive! Fall convention season's coming this way, and trust me, no amount of huffing and puffing is gonna blow it off its course!
So, let's say you've got a hankering to check out what's new in the Grey Bouquet universe AND get in some quality nerd time all at once. Where do you go? Read on, truth-seekers:
SCHOOLGIRLS & MOBILESUITS
http://schoolgirlsandmobilesuits.com
Saturday, October 1: 11am-1pm
Sunday, October 2: 11am-1pm
Bazaar in main building's cafeteria
2501 Stevens Ave S
Minneapolis, MN 55404
SAINT PAUL ART CRAWL
http://www.stpaulartcrawl.org
Friday, October 7: 6-10pm
Saturday, October 8: noon-8pm
Sunday, October 9: noon-5pm
Cosmopolitan Building
250 E 8th St.
Saint Paul, MN 55101
FALLCON
http://midwestcomicbook.com
Saturday, October 15th: 10am-4pm
MN State Fairgrounds - in the Progress Center
1621 Randall Ave.
Saint Paul, MN 55108
MIX - MINNEAPOLIS INDIE XPO
http://mplsindiexpo.com
Saturday, November 5: 10am-5pm
Sunday, November 6: 10am-5pm
The Soap Factory
518 Second St. SE
Minneapolis, MN 55458
...aaaand pencils down. Everybody got that? Good.
Still undecided? Having a first shot at new GBQ merch not sealing the deal for you yet? Well, we've got snazzy new booth toys this time around, too. Here's proof of one of 'em in progress: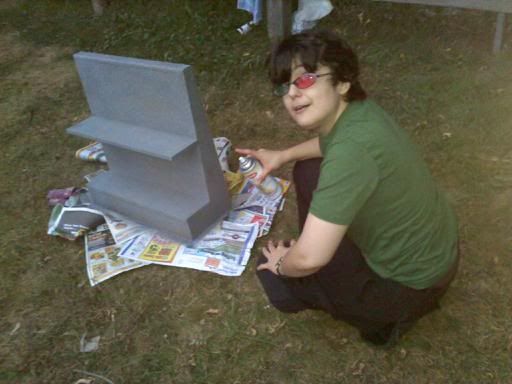 Also, if you've always had a hankering for getting your picture taken with a certain life-sized headless chicken... oh, that's right. Dreams DO come true, people.
-----
...Wha? What the-- we've got FANART?!
No kiddin'! Check out what Grand Master of Cool Mr. Ben Turner sent us last week: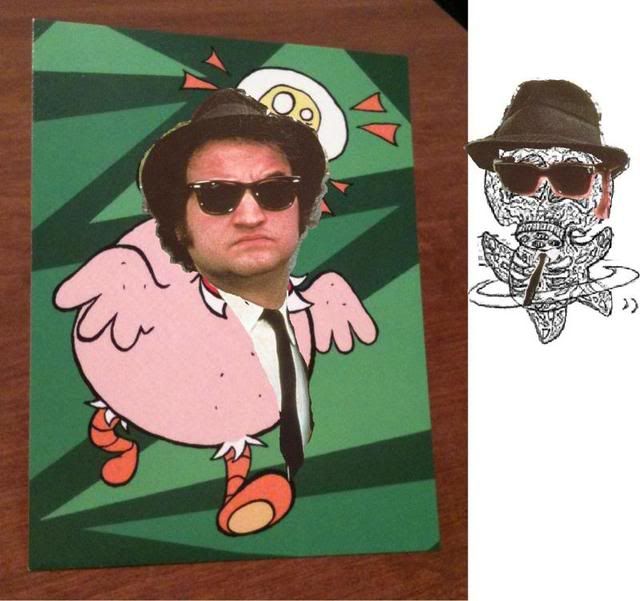 "I'll have four fried me's and a Coke."
Not pictured: like five more Photoshopped Nugget-head pics besides this, including one that involved a truly terrifying gigantic fiberglass head of Eddie Murphy.
The Internet, folks. There are magical people there, and I heart them. Very much.